Program Management
The key to a successful program is efficient, economical and effective management that deliberately plans, tracks progress, and ensures the tools for the job are in place and sub-managers are enabled to perform. We recognize this need in the industry, and our program management is uniquely designed to ensure our programs are delivered on time, on budget and above expectations. BVTI provides dedicated professionals who utilize industry best practices, develop innovative approaches and create a streamlined environment within which to plan, organize and direct program operations.
BVTI offers the following Program Management services: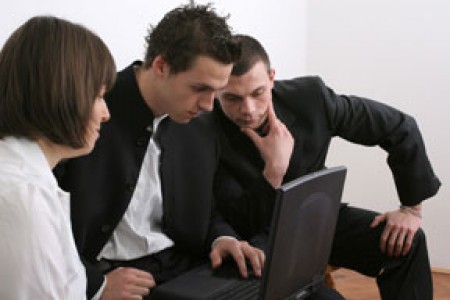 General Program Management Support
Business Process Reengineering (BPR)
Systems Lifecycle Development
Automation and Streamlining
Requirements Development
Oversight of Schedules, Finances, Milestones, and Project Goals
Inter-Agency Coordination
Our program management capabilities were recognized by the competitive award of the Program Management category of DHS PACTS, the Department of Homeland Security's $1.5B IDIQ contract for component-wide services. BVTI was 1 of only 7 companies out of over 260 bidders awarded this category.
BVTI's Program Management Philosophy (on a project)

When BVTI leads a program, its first and continually re-evaluated step is to determine the real needs of the customer. New developments, the reality of the "on the ground" mission, and even tiered priorities are only fully known by developing a relationship and understanding with the client. By engaging with its clients, BVTI ensures the customer's stamp is on everything we deliver.
We have a proven track record in successful, large-scale, long-term program management. We support Program Management Offices in the Intelligence Community (IC), Department of Homeland Security (DHS), Federal Aviation Administration (FAA) and US Army. In every one of these programs, our management teams have provided unequaled quality at an unbeatable price by applying the best possible techniques and technology to deliver a product. BVTI Program Management   ensures your program will function seamlessly and successfully. The results speak for us.